2002 Godhra train burning case: SC dismisses bail plea of 3 convicts, terms offence as serious & not isolated one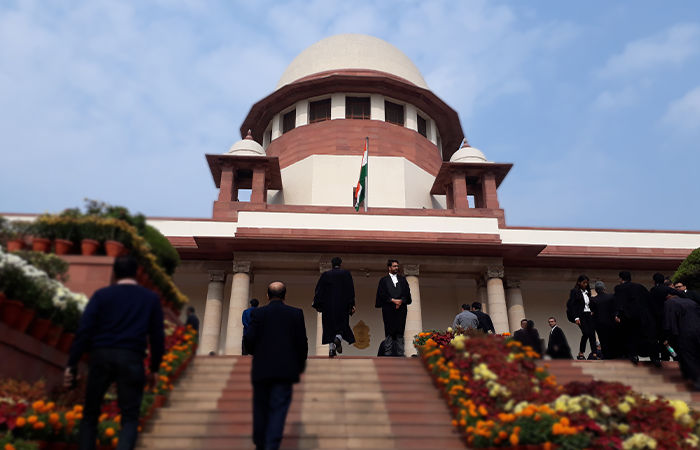 Supreme Court denies bail to Godhra train burning convicts (img:Wikimedia Commons)
The Supreme Court today in its order rejected the bail pleas of three Godhra train burning case convicts of 2002, after terming their offences and cases as "serious and not isolated ones."
A bench of the Supreme Court, headed by the CJI DY Chandrachud rejected the bail pleas filed by three, 2002 Godhra train burning case convicts —
Saukat Abdulla Moulvi Ismail Badam, Siddik Mohammad Mora (Moraiya) and Bilal — keeping in view their acts and specific roles assigned to them.
"The incident is serious, not isolated ones. We are at this stage not inclined to grant them bail," the CJI Dr Chandrachud said in the order.
The SC also noted in its order that their death sentences had been commuted by the Gujarat High Court. The convicts had played specific roles like pouring petrol and being involved in other offences. 
While rejecting the bail plea of the three convicts, the SC said that the State of Gujarat's appeal for increasing their sentence is kept pending for final disposal.
The top court, however, agreed to list their appeals before an appropriate bench for listing and adjudicating their prayers.
Earlier, in May 2022, the SC had granted interim bail to Abdul Rahman Dhantiya on medical grounds to attend to his wife, and mentally challenged daughters. In December 2022, it also granted bail to another convict who had spent 17 years in jail.
The February 27, 2002 train burning incident in Godhra led to communal riots in Gujarat.
A total of 31 convicts were sentenced by the trial court in 2011 — 11 were sentenced to death and 20 to  life imprisonment. In 2017, the Gujarat High Court commuted the death sentence to life terms — all 31 got life imprisonment.
For more such updates and news on the go, follow us on
About Author